Display Stand
In 2016 we released a stunning new rotational display stand for stores. The display stands are sold as complete starter packs for new Island Beauty stockists, containing 4 units of every colour + 1 tester of each colour. A full compliment of 56 shades with a total of 224 units of stock.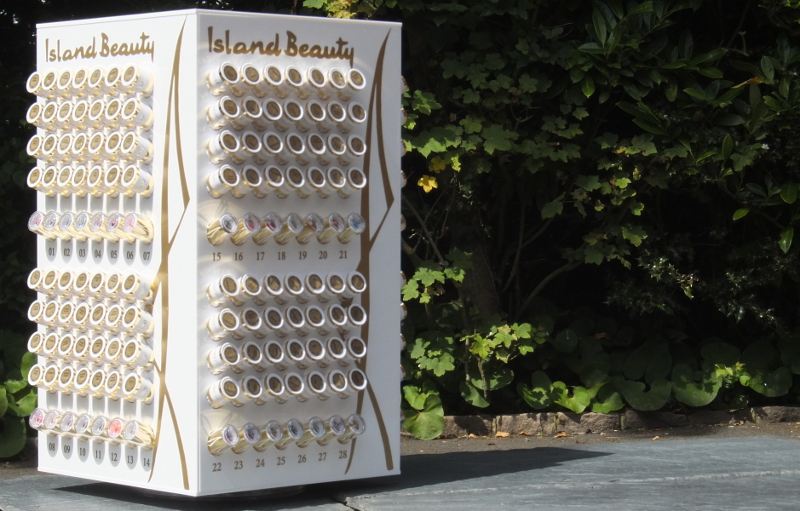 Every colour is visible by label and is easily search able by the number references on the top of the stand and corresponding numbers under each colour.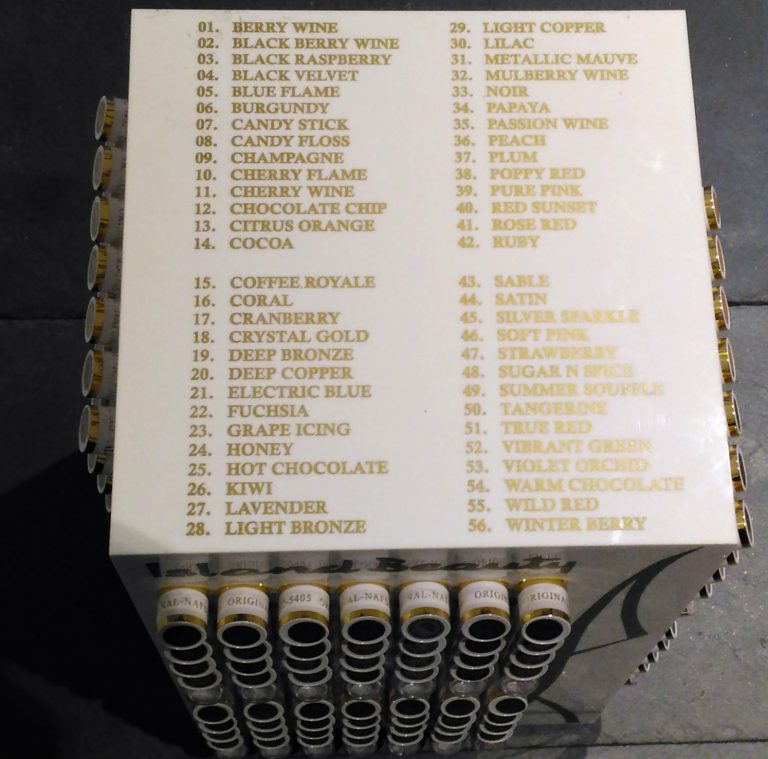 As the stand comes complete there is no need for staff to do the initial stocking, it comes filled with stock and ready to place on the counter, and at just 37cm high by 20 cm across, it will fit onto any counter!
With clear caps on all the testers so customers can see the colours they are looking for, our new lipstick stand our best yet!